Gift card for a massage !
Offering a gift that is sure to please is not always easy.
A gift card for a massage is the perfect gift.
Who is never stressed or tired ? Who does not want to take care of him for a moment?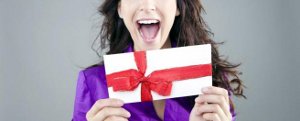 Pay today easily with a credit card and receive a gift voucher by email within 24 hours.
Buy a gift massage
or prepay your session
1h massage gift card
1h30 massage gift card
2h massage gift card

Or by bank transfer
Pay the amount : BE44-0012-9192-8145don't forget to add 2 euros for the shipping charges.
Print your voucher at home.
Or, in the six days, look in your mailbox ...

Your data will remain confidential, see the